Lainuri is a free and open source and hardware "plug & play" checkout machine. It features a quick and easy installation without having to spend a significant amount of your staff's work hours, unlike traditional SIP2 machines. You can save up to 10 hours of installation work. The device is using common and open standards for easy and effective usability, installability and maintainability.
Lainuri is Finnish quality design. Therefore we provide a two-year warranty for the device.
Let your staff relax and choose Lainuri! We send the device by mail – you plug it in. No hassle!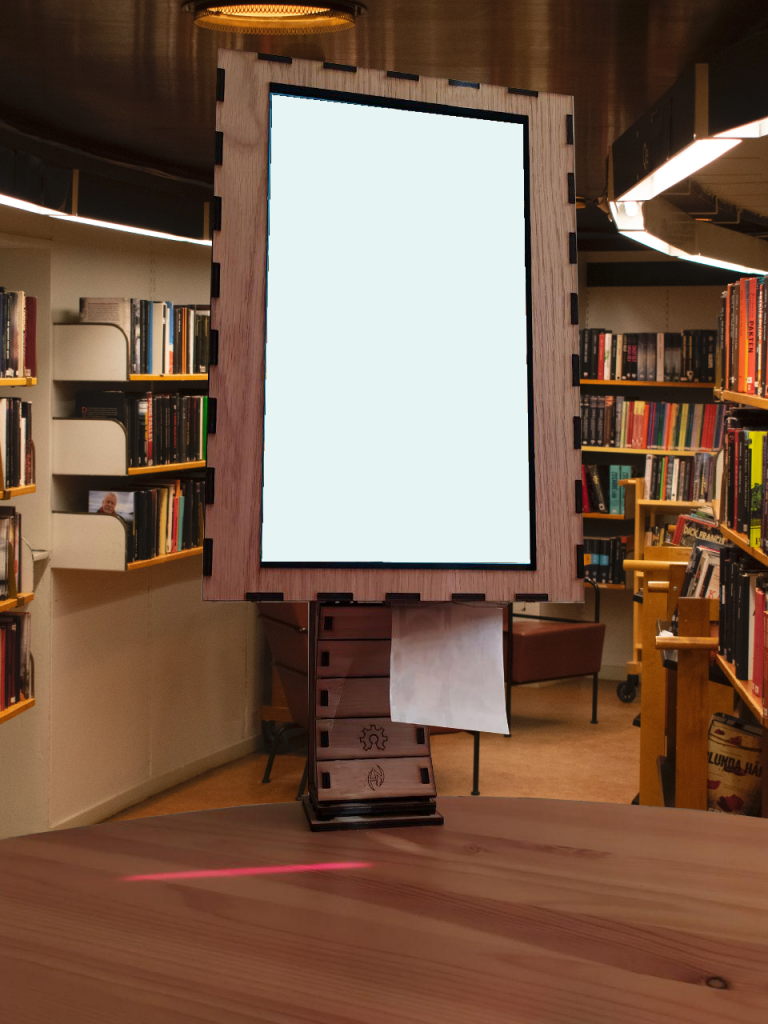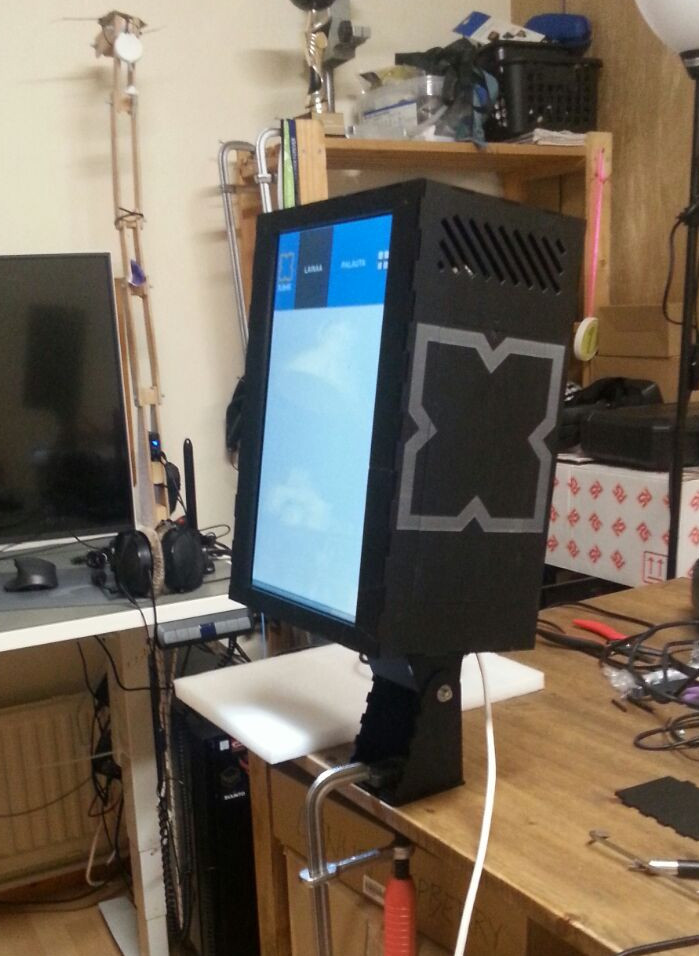 Multiple casing materials are available at our partner's catalog. We will also engrave your logo onto the device's case.
Lainuri can be installed on a table or via standard VESA 100 mount to a wall, pillar or where-ever. It requires a wireless internet connection and a power socket.
Lainuri is licensed with CERN OHL and GPLv3 licenses. Our clients have full rights to modify Lainuri software or hardware, as long as the new and/or modified documents are publicly shared. The complete device itself will be property of our client. Please note the device contains components to which patents and/or copyrights may apply by their original manufacturers.
---
Send us an email (lainuri@hypernova.fi) and we will be happy to tell you more.