Toveri is a fully open source access control device produced by professional library software developers. Integrates with Koha ILS.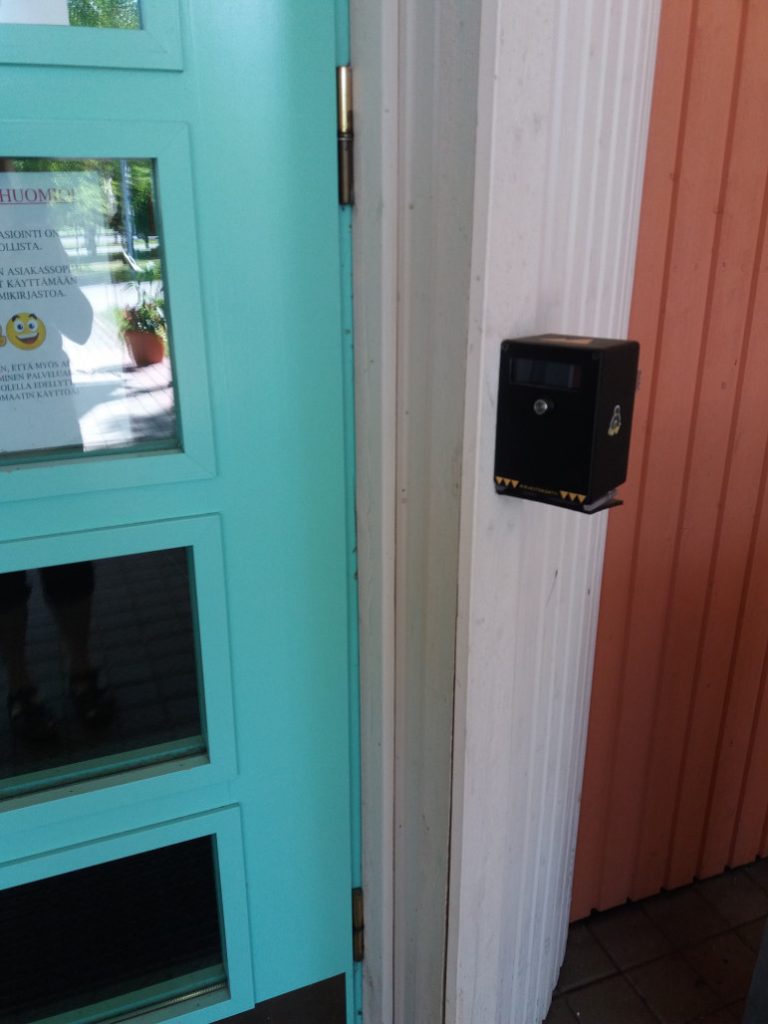 Toveri at Eno Library.
Toveri is the only Free Software access control device in Finland.
Toveri is designed to withstand extreme weather conditions.
Toveri is licensed with CERN OHL and GPLv3 licenses. Our clients have full rights to modify Toveri software or hardware, as long as the new and/or modified documents are publicly shared. The complete device itself will be property of our client without any patents nor copyrights from us. However, the device contains components to which patents and/or copyrights may apply by their original manufacturers.
Contact Us
🌐
https://toveri.hypernova.fi
📧
toveri@hypernova.fi
📱
+358408383158